Unlocking File Cabinet Cambridge, MA – State Locksmith Services
Want to install a stronger lock for your file cabinet? Thinking about replacing the whole file cabinet unit as the lock stopped working? Our crew of technicians at State Locksmith Services can install, replace or unlock file cabinet locks, save much of your valuable time and money.
Securing your documents: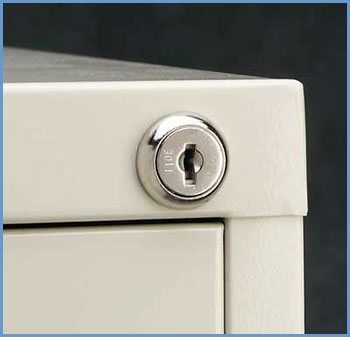 File cabinets are used both in the home and office since it provides a much-needed storage solution for protecting important documents, brochures, cheques, etc. This is because those cabinets have built-in security locks. It is no wonder, why they've become a valuable addition in most households and business premises. If there comes a time when you have lost your cabinet keys or experiencing a cabinet lockout problem, it might leave you in distress. If you are experiencing such a situation, contact State Locksmith Services, our locksmith team is here to aid you by unlocking file cabinet without damaging the cabinet unit.
Locks that we work with:
Whether you want to fix your broken file cabinet or change your locking system into a stronger filing cabinet lock, we have a wide array of options to choose from. We have years of expertise when it comes to unlocking file cabinet locks so most of the time we can work on any locks, such as
Cam-type Lock: Cam-type locks are the most common and simplest locking system. Its working mechanism is often similar to tubular cylinder locks, except a rotating bar mechanism that operates at the back.
Electronic lock: Probably the most secure option, and are typically used in commercial premises. The locking mechanism of this system requires a code to operate. Another benefit of this system is that various codes can be set for different individuals.
High-tech Locks: Many high-tech lock options are available in the market, such as locks with a built-in alarm and electronic keypad locks. These locks are preferred by people who tend to lose keys often.
Keyless combination: Among many types of file cabinet locks, the keyless lock is the safest locking system as they don't require any keys, they just need a personal combination for unlocking.
At State Locksmith Services we have a reliable and professional team that takes a lot of pride in being able to offer unparalleled services. Here at State Locksmith Services, we come ready for the job and carry out unlocking file cabinet service in a quick and damage-free manner.
For all file cabinet lock and locksmith needs, contact State Locksmith Services.